LOCATION
Connect with what you need
From your home in Arturo Soria you can easily reach any point of the city.
As it is surrounded by the best connections, both by road and public transport, so that travel is never an issue.
One of the city's main traffic routes, the M-30, is very near the development, so you can quickly get to both the historic centre of Madrid and any other point you need.
You can also get to the A-1 in just a few minutes, the dual carriageway that will connect you to the northern part of the Community of Madrid.
In terms of public transport, numerous bus stops are in the vicinity of the property (7, 70, 29, 107) and the metro stations Pinar de Chamartín or Arturo Soria are just a few minutes away by car.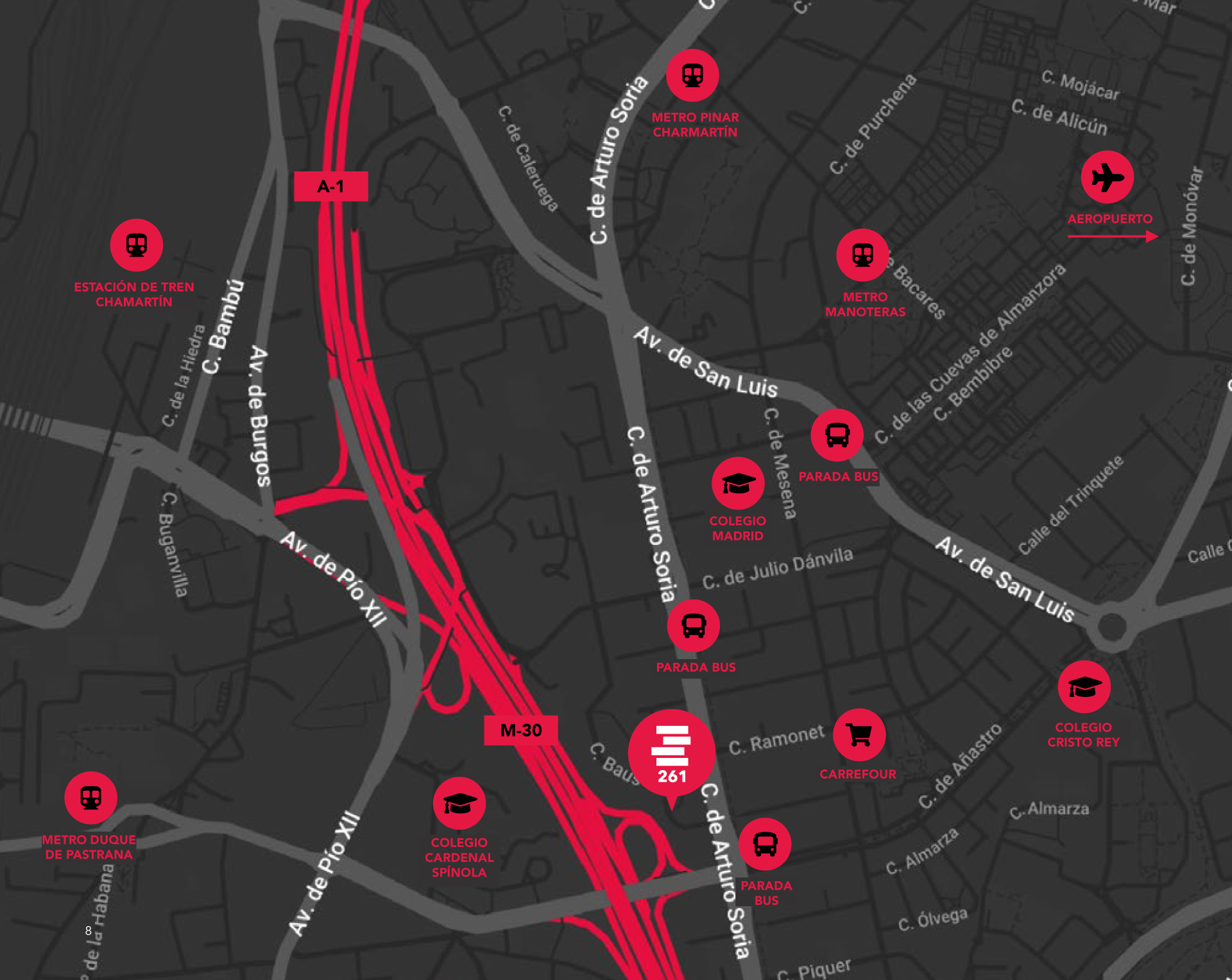 Consolidated and recognized area
One of Madrid's main transport hubs, Chamartín station, is located just 8 minutes away by car. From there you can get around by train both in the surrounding area and for longer trips across the country.
If you travel frequently, whether for leisure or for work, Arturo Soria is the ideal spot, because it is just 10 minutes by car from Madrid-Barajas Adolfo Suárez airport.